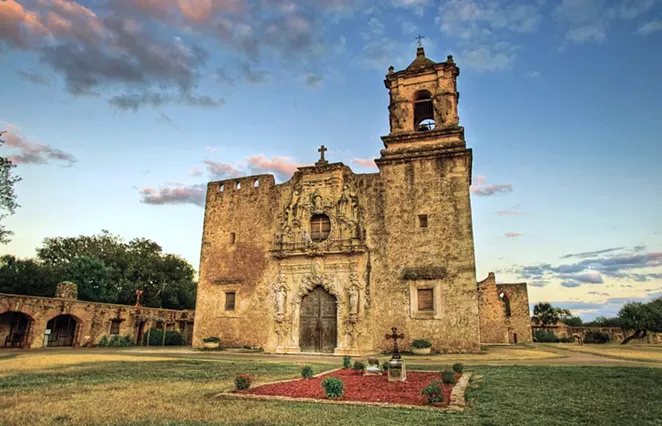 A 53-year-old federal program that's poured millions of dollars into protecting cherished South Texas landmarks including the San Antonio Missions National Historic Park and Padre Islands National Seashore is in danger of disappearing.
Congress had until Sunday to reauthorize the Land and Water Conservation Fund, and as of press time had failed to do so. Although the LWCF has long benefitted from support on both sides of the aisle, environmental groups worry it may have plummeted into the partisan divide.
"The threat is significant," said Chloe Lieberknecht, director of policy, cities and climate for the Nature Conservancy's Texas chapter. "We've been able to access that money to really good effect, but the danger is that we won't have these funds available to our parklands in the future."
Texas alone has received $577 million in LWCF funds, placing future projects in the state in jeopardy. In addition to the Missions and Padre, money has funded protections and improvements at the Big Thicket National Preserve, the Lower Rio Grande national wildlife refuges and the Balcones Canyonlands.
Since its creation, LWCF has helped pay for 40,000 projects affecting communities in every state. Those include anything from easements allowing access to public lands to purchases that stave off encroaching development. It's also helped cities create outdoor recreational spaces such as community parks and pools.
LWCF doesn't draw on taxpayer dollars. Instead, it's funded by collecting a small portion of revenues from offshore oil and gas royalty payments. Congress has discretion to appropriate up to $900 million a year for the fund but has done that only twice.
Without the reauthorization, the oil and gas drilling revenues that funded it will be diverted into the Treasury's general fund.
Partisan Times
The LWCF's stymied reauthorization isn't from lack of support. For example, both of Montana's senators — one Republican and one Democrat — last week separately spoke out in favor of reauthorizing the program. The op-ed pages of papers in Mountain states have been full of pieces by lawmakers urging support for the program. But the indifference of the Senate's and the House's Republican leaders is essentially allowing the program to die on the vine.
"There really is no reason not to bring this up and get it voted on, especially since the Senate was in two and a half weeks in the month of August," Montana's Democratic Senator Jon Tester said during a recent press call on the LWCF. "We had plenty of time to do it. It's got to be a priority of the majority leader in the United States Senate and the Speaker of the House."
That ambivalence — or perhaps outright hostility — is shared by the White House.
In its proposed fiscal 2019 budget, the Trump administration provided no funding for federal agencies such as the National Park Service and Bureau of Land Management to purchase lands for conservation. The budget even calls for rescinding $42 million of already appropriated but unspent LWCF money.
"Allowing this vital program to expire will not only put conservation on the line but will also undermine the significant economic contributions of the growing outdoor recreation economy," U.S. Rep. Jared Huffman, D-Calif., said in recent press statement.
Not Just Hugging Trees
It might be tempting to write off the LWCF's possible disappearance as another tussle between environmentalists and fiscal conservatives, but advocates point out that investment in park lands has an economic benefit.
Last week, more than 280 outdoor-associated businesses joined the Conservation Alliance and Outdoor Industry Association in firing off a letter to Congress asking it to permanently reauthorize the fund.
Outdoor recreation activities contribute $52.6 billion annually to Texas' economy, according to the Outdoor Industry Association. What's more, it supports 411,000 jobs across the state. The U.S. Census estimates that hunting, fishing and wildlife-watching contribute $9.2 billion to the state's economy.
"Outdoor recreation in general is a big driver for Texas," Nature Conservancy's Lieberknecht said. "The program has a real impact on the economy, on wages and the taxes we're collecting."
Stay on top of San Antonio news and views. Sign up for our Weekly Headlines Newsletter.