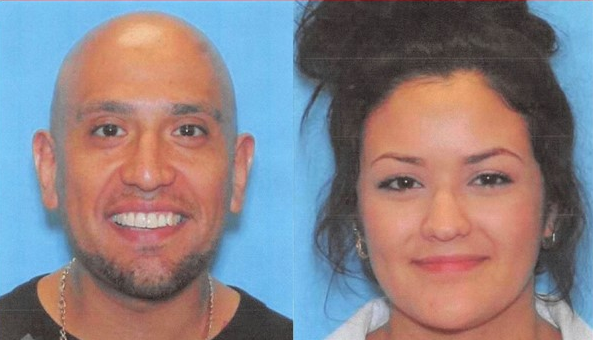 Converse Police Department
Robert Robles Jr. // September Alvarez
Converse police arrested two suspects allegedly found cooking meth in a Walmart parking lot.
Police took September Alvarez and Robert Robles Jr. into
custody
Tuesday morning on suspicion of several felony charges, including possession of drugs and stolen items. Authorities arrived on the scene around 3 a.m. after witnesses reported a suspicious vehicle in the store's parking lot.
Officers smelled an odor coming out of the vehicle and determined that 22-year-old Alvarez and 34-year-old Robles were cooking meth into a liquid form,
according to KSAT
.
Police searched the vehicle and found other drugs, stolen IDs, various kinds of ammunition and five handguns, one of which police said was stolen. Robles allegedly gave police false information, but officers at the scene were able to identify that he has an
active warrant in California
.